As we approach the significant milestone of the second anniversary (Monday 22nd may 2023) of our beloved business partner Barry Rogerson's passing, affectionately known as Rocky, our hearts are filled with profound reflection. Barry's extraordinary journey and indelible impact on our organization and the industry as a whole continue to inspire us. In this heartfelt tribute to his remarkable legacy, we share his story and commemorate his invaluable contributions through this blog post.
The Journey of a Visionary: Barry's path as an exceptional individual unfolded in the late 80s when he joined "Foscolor" in Bickershaw, Wigan. His unwavering commitment and talent propelled him forward as the company underwent a transformation. While "Ink Chip" production remained with Foscolor, the Masterbatch department ventured into a brand-new facility in Bryn Wigan, as part of Mercury Plastics Ltd. Barry became part of a development team tasked with creating meticulous processing procedures for manufacturing a new type of Masterbatch. here he acquired an intimate understanding of the strengths and weaknesses of the different Extruders, building a remarkable knowledge base.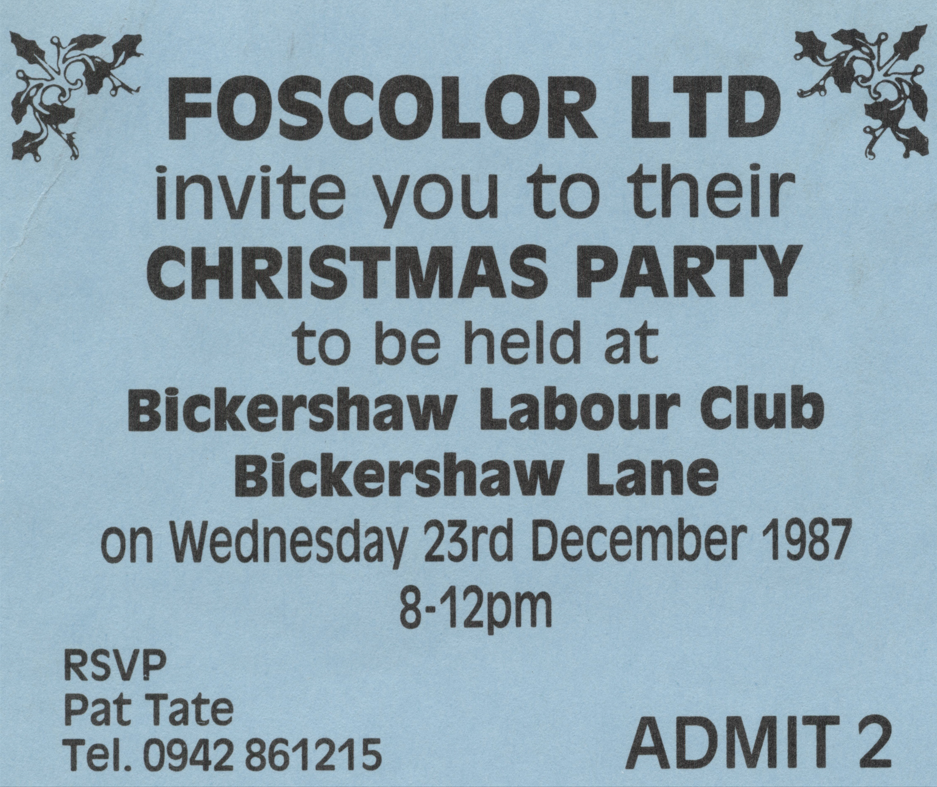 The technology deployed at the Wigan site was state-of-the-art, employing a process different from the existing systems used at the Mercury Plastics Watford site. In Watford, the original "UN" range of Masterbatches was manufactured using traditional "Z" blade technology. This intricate process involved a specialized Z blade mixer designed for the uniform mixing of semi-solid materials. The Z Blades rotated in opposite directions, precisely amalgamating pigments and carrier systems. The blended mixture was poured into trays, allowing it to cool and solidify. Once ready, the product was ground into small, manageable pieces and packed for shipping.
With the backing of technical experts, Barry played a pivotal role in driving the adoption of advanced technology at the Wigan site, his proficiency in optimizing the manufacturing process set the stage for a remarkable new era. His commitment to mastering his craft and pushing the boundaries of innovation was truly admirable. Through his tireless efforts, the team achieved breakthroughs in formulating and manufacturing the revolutionary "OM" or "Omni" Range, which resulted in the rebranding of the two existing "UN" and "SR" stock range of products. Barry's unwavering dedication to excellence made a lasting impact on the industry and paved the way for a colourful future.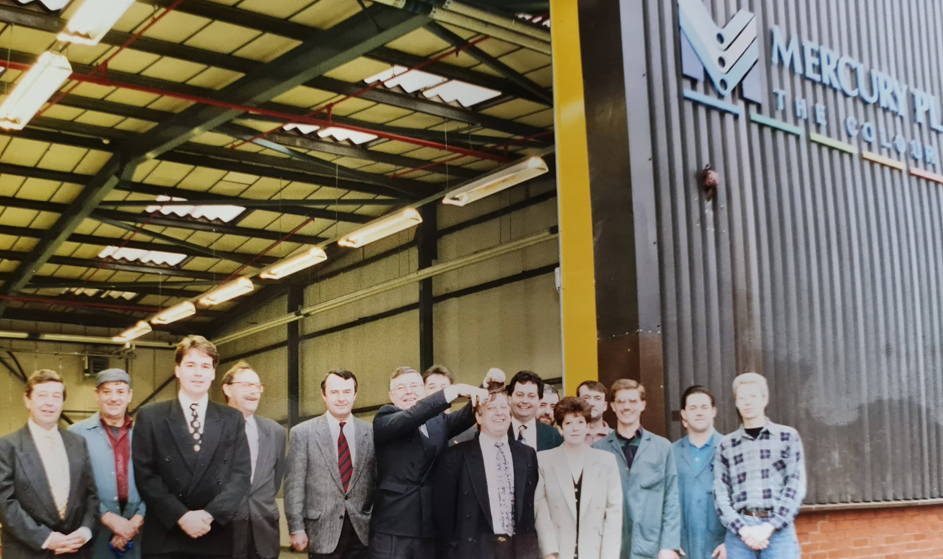 Regrettably, in 2010, along with numerous other sites in the UK, Clariant made the difficult decision to close down the manufacturing site in Wigan. As a result, the products that Barry and his team had meticulously crafted were relocated to different Clariant sites worldwide. While we cannot definitively claim that these products are formulated and processed in the exact same manner as they were back in 2010, we would like to believe that the essence of Barry's expertise and dedication lives on in their production. This turning point in Barry's journey marked the closure of the Clariant Wigan manufacturing site, igniting a renewed sense of determination within him. Undeterred by the setback, he harnessed newfound energy and, alongside several members of the Clariant Management team, became one of the pioneering founder Directors of Colourhouse Masterbatch Ltd.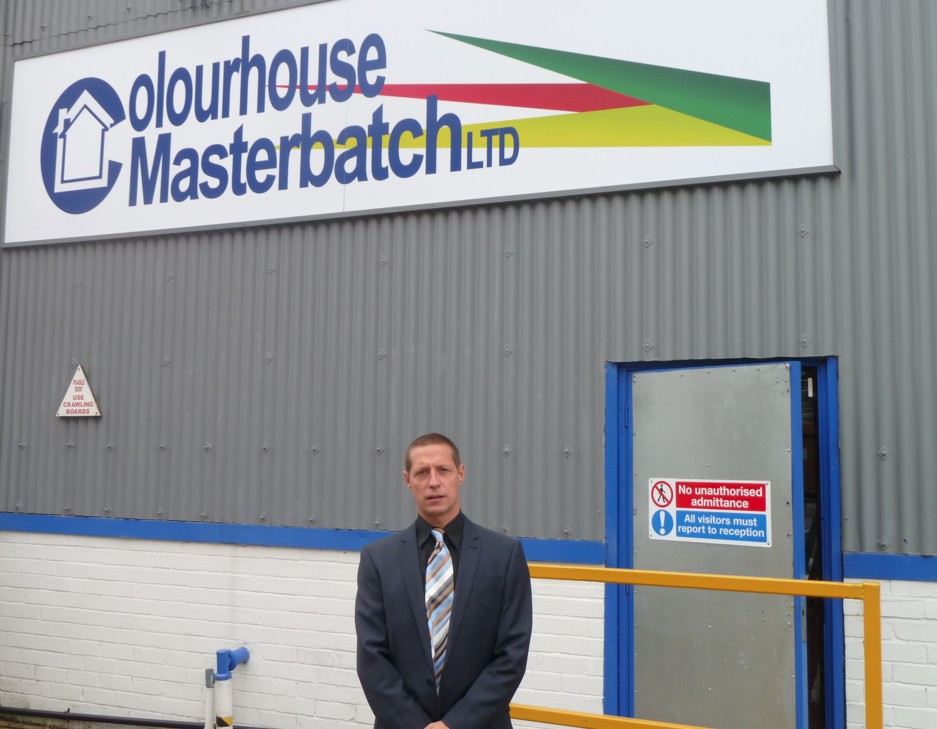 The strong demand for similar products from various companies served as the driving force behind their endeavours. With dedication and attention to detail, Colourhouse meticulously developed and introduced the CUS range of Universal Masterbatch. Their goal was to provide exceptional colour shades that had already become the industry standard. The formulation of these masterbatches involved the utilization of Colourhouse's distinctive Universal carrier system, specifically engineered to cater to a broad spectrum of applications across the globe. This versatile carrier system is capable of accommodating diverse requirements, whether it pertains to translucent or opaque materials, rigid or flexible packaging, toys, household items and food packaging. The CUS range, resulting from this formulation, stands as a testament to Barry's commitment to meeting the multifaceted demands within different industries.

Barry's unwavering commitment to quality and his relentless pursuit of excellence continue to shine through in the products developed by Colourhouse Masterbatch. By embracing innovation and drawing upon their collective expertise, Barry and his team have created a range of Universal Masterbatch that exemplifies his legacy and stands as a testament to his visionary contributions.
In the face of adversity, Barry's determination and entrepreneurial spirit propelled him to embark on a new chapter, leaving an indelible mark on the industry and ensuring that his remarkable journey continues to inspire others. If you take a moment to observe your surroundings, you'll realize that Barry's colourful legacy permeates every aspect of our lives. From the comforting carpet beneath your feet to the reliable car you drive, the airplane that carries you on holiday, and even the humble zipper on your clothes, Barry's influence remains ever-present,
In his past, Barry has manufactured and formulated Masterbatches for use by customers such as Unilever, Procter And Gamble, Becton & Dickinson, Jaguar Land Rover, Nissan, Bentley, Lamborghini MK Electric and Disney to name just a few,
we know that Barry's memory will live on for years to come, tonight we shall raise a glass to a lost friend, To Rocky, Good night and god Bless.