Colourhouse Masterbatch Ltd are on hand to support your business. We can help you prepare for the UK Plastic Packaging Tax by incorporating your recycled material into our colour matching service. Our aim is to take a positive approach to help you to convert recyclables into newly reusable products; as well as helping to divert waste materials away from landfill and minimising their environmental impact. we can also help to reduce your development costs with our free-of-charge Colour match Service to help you maximise any potential savings.

On the 1st April 2022, a new Tax will come into effect, aimed at UK producers of plastic packaging, it applies to plastic packaging produced in, or imported into the UK, which does not include at least 30% recycled plastic, any plastic which does not contain at least 30% of recycled plastic could see a tax charge of £200 per tonne.
For definition, a packaging component is a product that is designed to be suitable for use, whether alone or in combination with other products, in the containment, protection, handling, delivery or presentation of goods at any stage in the supply chain of the goods, from the producer of the goods to the consumer or user.
If the packaging component meets the definition, it does not matter if it is produced or imported for use in the supply chain of the goods, or by a consumer or user.
According to Gov.uk, examples of packaging components include plastic:
trays designed to contain and protect food once filled, like a ready meal tray
film designed to protect produce, like film around raw meat or film sold to consumers
pots designed to handle and deliver products, like yoghurt and soup pots
wrap designed to group products together to enable easier handling, like shrink wrap around canned goods
labels designed to present the goods and describe the contents of a product
reusable plastic crates designed to deliver fresh fruit or baked goods
By definition, the tax affects all plastics, including bioplastics which are cited as biodegradable, compostable and oxo-degradable plastics.
Positive sustainability:
The aim of the new legislation is to encourage the use of recycled materials in the manufacture of new plastic packaging, both to stimulate demand for recycled materials while reducing demand for the production of virgin plastics. In turn, it is hoped this will help tackle the mounting problem of waste plastics, which are clogging landfills, overseas waste plants, and increasingly spilling into the environment, without turning to incineration or long-term storage. Which in our opinion is a positive step in the right direction for reducing waste.
According to Confused.com the Local Councils Recycling rates for some councils in 2018 are less than impressive.

COUNCIL RECYCLING RATE (2018)
Wigan 51%
Bolton 48%
DOVER 47%
LEEDS 39%
NEWHAM 14%
MALDON 3%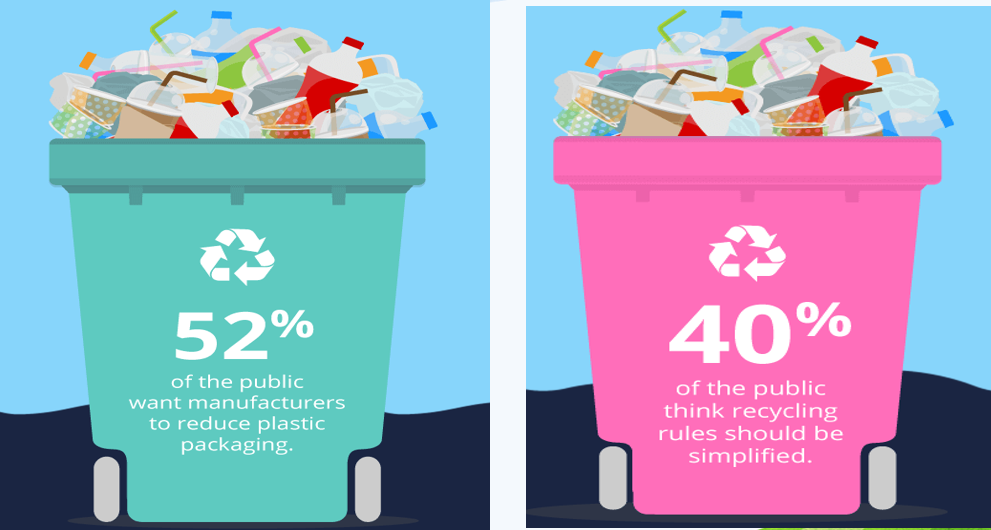 No industry is working harder towards a circular economy than the plastics industry, for more information click here